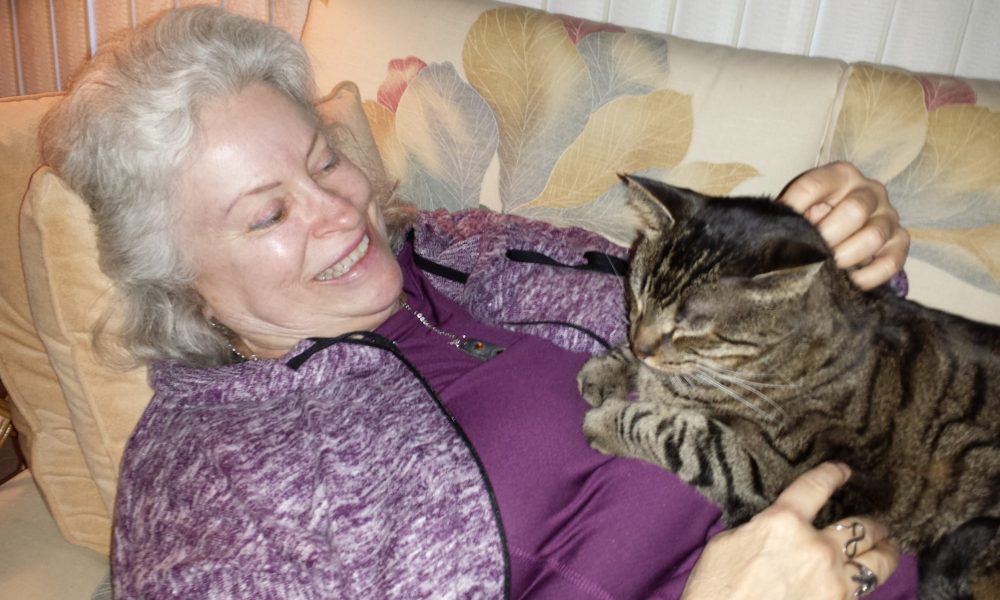 Today we'd like to introduce you to Merriam Joan Handy.
Merriam Joan, can you briefly walk us through your story – how you started and how you got to where you are today.
I am in the Real Estate Brokerage business over 40 years, beginning in upstate NY and down here in Florida now over 20 years. At one point, I was licensed in 5 states, but now only NY and FL. Folks call me the dinosaur that survived the ice age! Ha Ha.
Except for the first 2 years, I have always had my own company. And in NY I did only commercial real estate for 15 years and accomplished my completion of the CCIM courses which is like a Doctorate degree in Commercial Real Estate.
Upon arriving in Florida in 1996, after the passing of my mother, I switched to doing residential real estate, obtaining my Broker license here and opening up Handy Realty Inc. in Florida.
I pride myself in learning and knowing a lot of pertinent information over these decades and share that knowledge with my agents, and often times, agents working for other broker offices as well who need a little guidance.
At the age now of 65, I am happy to say that most of my clients become my lifelong friends and I work mostly on referrals from them, now into 3rd generations!
Because of my history and abilities, I also offer services to my buyers and sellers which include Project Management for the remodeling of their properties and I have a long list of happy referrals in that way. Having someone who is local to watch over contractors and handymen, and having someone who knows where to buy products and get things done properly and in a timely way, is a true gift to my clients who are new to this area. I am also a Notary so I help out many clients and condo and HOAs that require a notary to do their documents for new owners.
My motto is the new Golden Rule….
BE unto others as you want them to BE unto you…. and my email tagline is: May your life be filled with love, laughter, and liberty!
Great, so let's dig a little deeper into the story – has it been an easy path overall and if not, what were the challenges you've had to overcome?
Ha ha ha….
Ask any Broker how their journey has been and you will see them roll their eyes and take a deep sigh and say finally say……Long, hard, and a lesson in patience!
Any real estate deal for any buyer and any seller is as stressful as a death in the family and very few have any experience in it. Then add to that the major complications of Florida Law, Condominium and HOA laws and by-laws and rules/regs, mortgage requirements, lenders and brokers, Lawyers, Insurance Companies and Title Companies, and you have a quagmire of "what could go wrong possibilities." Florida is unique in all of those entities and ways, so having a good boat captain, as you cross this unruly sea, is a must to stay afloat and make it safely to the other side.
As Brokers, we can work 2 months on a deal, only to see it fail, days before closing, due to some technicality that a Lender Underwriter does not like so they kick the loan to the curb. There are stretches when that happens 50% of the time and it is out of our control, in addition to causing painful stress and costly losses to all parties involved!
A friend said to me recently…. If you add up the hours you spend on just one deal…. you are probably only earning about $3 per hour, if you do finally get paid. Remember….. we only get paid at the closing table!
And after 40+ years, I still learn something new every day! It is a never-ending requirement to keep educated and familiar with law changes and local changes inside our communities as well. For example, I work a lot in one Development of 1272 owners that has 17 different Associations (corporations) governing themselves under the Umbrella Association of the Development, and each Association has their own set of documents, declarations, by-laws and rules with volunteer Boards, that change almost every year, and thus change their rules and documents quite often.
That is one reason why my hair is now silver and white! Ha Ha.
Thus it is a true lifetime adventure!
Please tell us about Handy Realty.
I am a small, successful, full service Realty Company with 40+ years of experience in residential, commercial and investment real estate plus construction and remodeling and plus mortgages. Clients benefit from a hands-on-experience with a "Handy" broker. The company motto is: You're in Great Hands with Handy Realty Inc.
My goal is always to carry the burdens and navigate the bumps in a deal, for my clients, so that their experience runs as smooth as possible. There is no question a client can ask me that I cannot answer from my head, or if necessary, know where to get the current and correct answer quickly.
I believe in total transparency, so my clients, from the very first meeting, will be schooled in the process of buying and selling, but more importantly, the cost of doing it and what will be required to complete the deal as far as effort, time, and dollars. Thus, there are no surprises down the road.
This personal and knowledgeable touch sets my company apart from others because I, the Principle Broker, am always accessible to address and solve issues.
Do you look back particularly fondly on any memories from childhood?
Being able to spend summers swimming in a pristine lake just 15 minutes from town. And having the best high school and teachers and activities during that time.
Contact Info:
Address: Handy Realty Inc.
2500 Quantum Lakes Drive #203
Boynton Beach, FL 33426
Website: www.HandyRealtyInc.com
Phone: 702.400.2340 work phone
Email: mj@mjhandy.com
Facebook: Handy Realty Inc. or Merriam Joan Handy